Log house MADRIGAL – 150 sq. m.

The house is designed for a family of 4 persons, who likes modern architecture, nature and chooses eco-friendly materials.
This two-storey house is a combination of considered structures and unique design, You may only choose, where and when it shall be built.

The building is divided into two floors-zones: sleeping and living. In the living part there is planned a large living room combined with the dining room, a fireplace, a bathroom on this floor, a staircase, a boiler room. In the summer opened large glass windows will convert the room into a large terrace. The plan provides a work room that can be converted into a sauna.

On the second floor the whole area is designed for recreation. Here is planned parental bedroom with private bath and dressing room, and the culmination of an oasis of peace – a private balcony. It also provides a children's room with skylights, a guest room, a separate bathroom.

This is an example, how a log house can be designed not only for vacation, but also can become a permanent place of residence.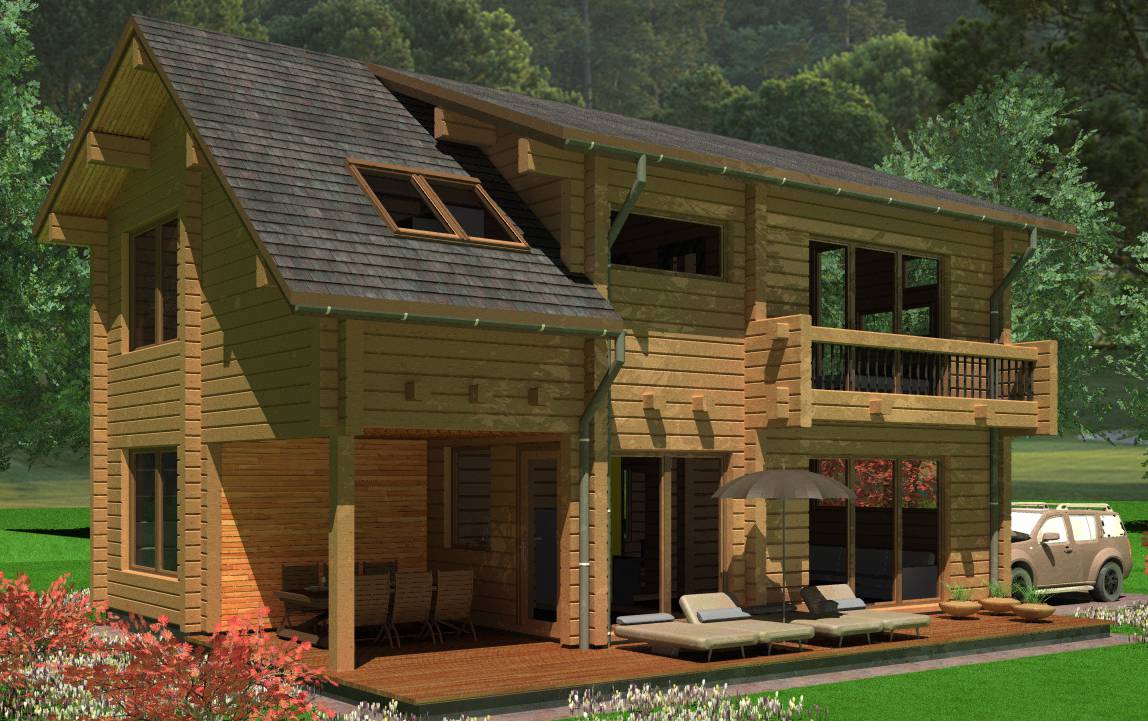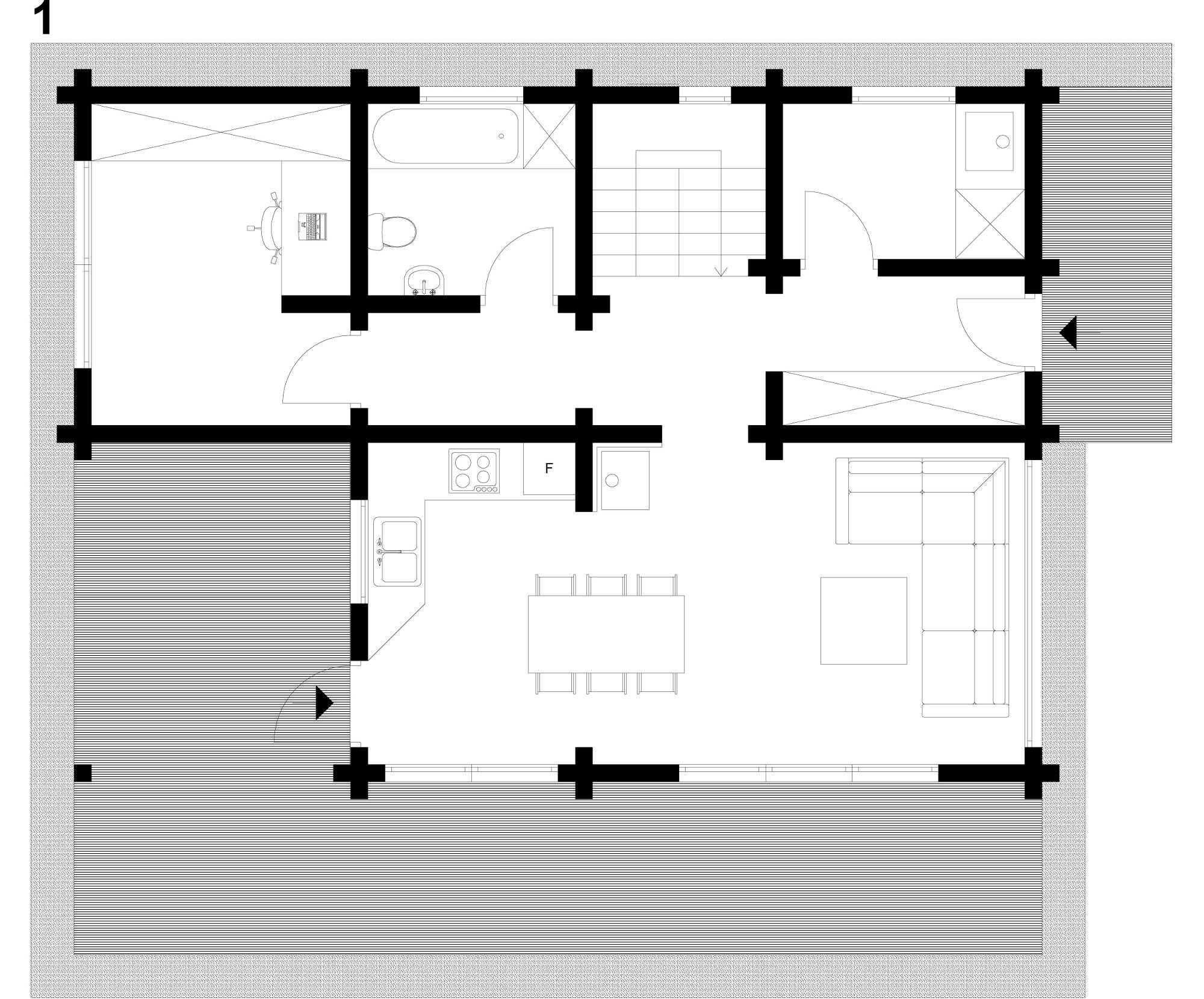 1st floor plan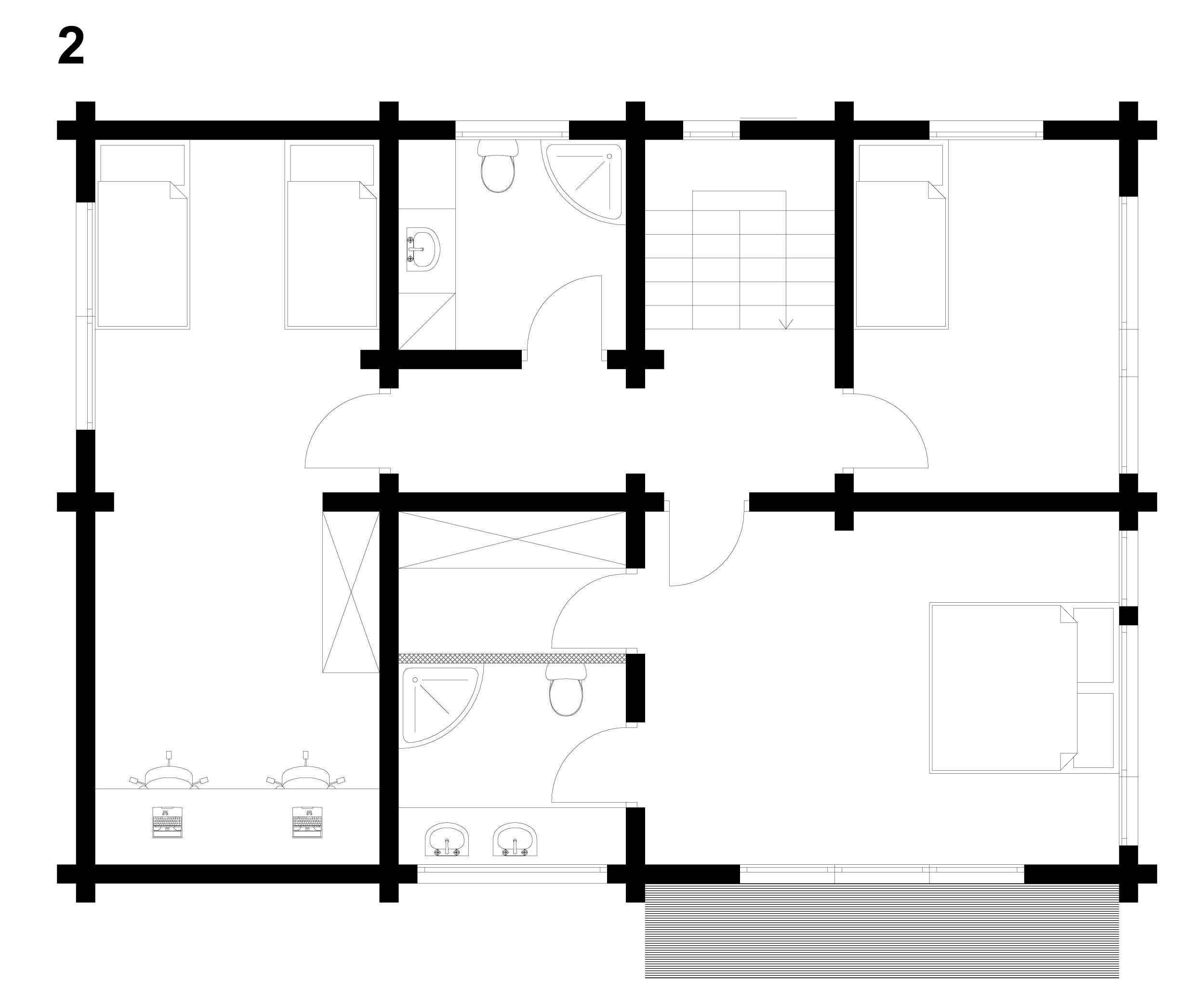 2nd floor plan